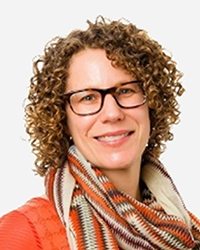 Jennifer Listgarten
Senior Researcher, Microsoft Research
Plenary Speaker
Biography
I am a Senior Researcher at Microsoft Research New England , located in Cambridge, MA on the Charles, a five minute walk from MIT . Previously I was with Microsoft Research in Los Angeles and before that in Redmond, WA where I joined after completing my Ph.D. in the machine learning group of the department of Computer Science at the University of Toronto.
My area of expertise is in machine learning and applied statistics for computational biology. I'm interested in both methods development as well as application of methods to enable new insight into basic biology and medicine.
If you're interested in how machine learning and biology go together, I was recentlyinterviewed by Talking Machines on this topic.
If you're interested in my FaST-LMM or EWASher work, please go to this landing page.